It's not an update, it's a replacement!
That's right! Our next 'update' will usher in the next iteration of TrueIMS. Nearly four years ago we started out with a simple Windows based platform. Thankfully, this was soon replaced with a new web-based platform, launching the second iteration of TrueIMS. This platform has received numerous updates over the last several years that have added many new features. However, due to the nature of how it was built, certain limitations are in place while also limiting compatibility to certain devices.


Enter our new platform!
Built from the ground up using industry standard tools and frameworks, this new platform boosts compatibility and performance and will become the foundation for all future updates and feature additions. Because of the incompatibility between the old version and this new platform, the only way it can be released is by publishing it all at once instead of replacing several parts of the old platform at a time.


Much of the prior systen needed complete do overs, whereas other parts needed completely new systems in order to function. Due to this extra work, much more time was needed to properly complete the required R&D in order to start the development of these systems. As of December 1st, 2021, all development for any new system has been completed and we are now focusing on adding the last few existing pieces to the new user interface.


As the developer of TrueIMS, it is very difficult to control my excitement for this new release. Even more difficult is not being able to share this new platform yet with the public. I get to 'play' with it everyday for the last year or so and I cannot wait to share this enjoyment with everyone. All that said, I am extremely excited to let you all know that the new platform's release is imminent!


Once released, you'll be presented with a brand new login form. During login, your account will automatically go through the upgrade process to ensure all the new database tables will be created. As a result, there is no need to 'move over' any inventory or other settings, as all of your information will remain completely intact.



Below are several highlights and plans on what is coming and what is planned. It's by no means a complete list and this page will be updated several times to include more content.
Planned Updates
Below is a visual representation of how our next few updates will be released.
PLATFORM RELEASE
Our new platform, built completely from the ground up, will be released among a flurry of new features. In addition, it also makes future features easier to integrate.
SUBSEQUENT UPDATES
These will include a series of updates that will add features that were omitted from the main platform release. Find more information in the dedicated section below
FACEBOOK INTEGRATION
Once all planned features have been implemented, we will start working on a complete Facebook integration.
Subsequent Updates
Below are the features that are planned to be added among multiple updates released shortly after the main release of the new platform.
CUSTOMER ACCOUNTS
This update will make it possible for your customers to create accounts to save their billing information.
DOMAIN MASKING
Although the main implementation has already been completed, we need just a little bit more time to get this fully functional.
Enhancements
Below are just a few of the new and amazing enhancements that our new platform offers.
MODERN FRAMEWORK
Built using modern, industry standard tools, the new user interface benefits from a massive performance boost while also increasing stability.
BULK ACTIONS
Any list now features selection boxes that enable fast, bulk actions only for those records that have been selected
MOBILE FRIENDLY
Designed from the ground up to be mobile friendly, new mobile specific components have been developed to optimize your experience.
THEMING
Both light and dark themes are available to suit your preference.
COMPLEX LIST FILTERS
Searching for a specific customer, product or order is now easier than ever through the addition of multiple filters and search options.
The cart is gone
Baskets, invoices, and orders now have their own system which makes creation and making edits simple and intuitive.
Merge, not Purge
Corny, absolutely, but too nice not to mention. Have duplicates of a customer? Merge them!
Multiple baskets for one customer when only one is needed? Merge them!
Multiple invoices that need to be consolidated? That's right, merge them!
Barcode Printing Queue
You now have access to the full list of the barcodes in your queue. Using this list, you can remove individual barcodes from your print queue or adjust their quantities.
PDF & Dymo Print Options
Cleaned up selection to print through either a PDF file or directly to supported Dymo printers.
PDF Generation
PDF previews are now much more accessible. Instead of opening a separate tab to display the final PDF file, a preview is now rendered directly on the page. Changing the label formats will update the preview automatically.
Download and print options are available directly from within this preview.


Support for Rollo and LabelRange printers is included through a 4″x6″ template.
Proper Dymo Support
Fully leveraging Dymo's Web Printing Services, Dymo label printers are now fully supported. Previews of the selected label will be visible, as well as the printer's connection status.

Those with TwinTurbo printers will be excited to hear that these printers are also fully supported. When a TwinTurbo printer is selected, an extra option will appear where you can choose to use either the left or the right roll.
New Customer Cart and Checkout Experience
Your customers will appreciate the brand new, rebuilt from the ground up, checkout experience. More intuitive, more responsive, more compatible. Built with customer accounts in mind (*subsequent update) using the same industry standard tools that are used in the new platform.

Some customizability is lost, for example, your website's header is no longer shown as it's no longer loaded). Instead, there's much more control over what is loaded and how elements are displayed. This in turn provides a much more stable experience for your customers resulting in less things that can possibly go wrong.

Unified checkout flow between invoice and online order checkout. This includes a new confirmation screen that functions in two different ways. For most payment methods, this screen acts as a normal 'review your order' screen. It displays all relevant order information and gives your customer the option to place their order.
For Sezzle, this screen displays the same information, but instead of placing the order the customer is forwarded to the Sezzle site for payment. Once successful, the customer is returned and the order is automatically placed. This should help to prevent consfusion with the current invoice checkout system where a customer needs to manually click the confirm button after coming back from PayPal or Sezzle.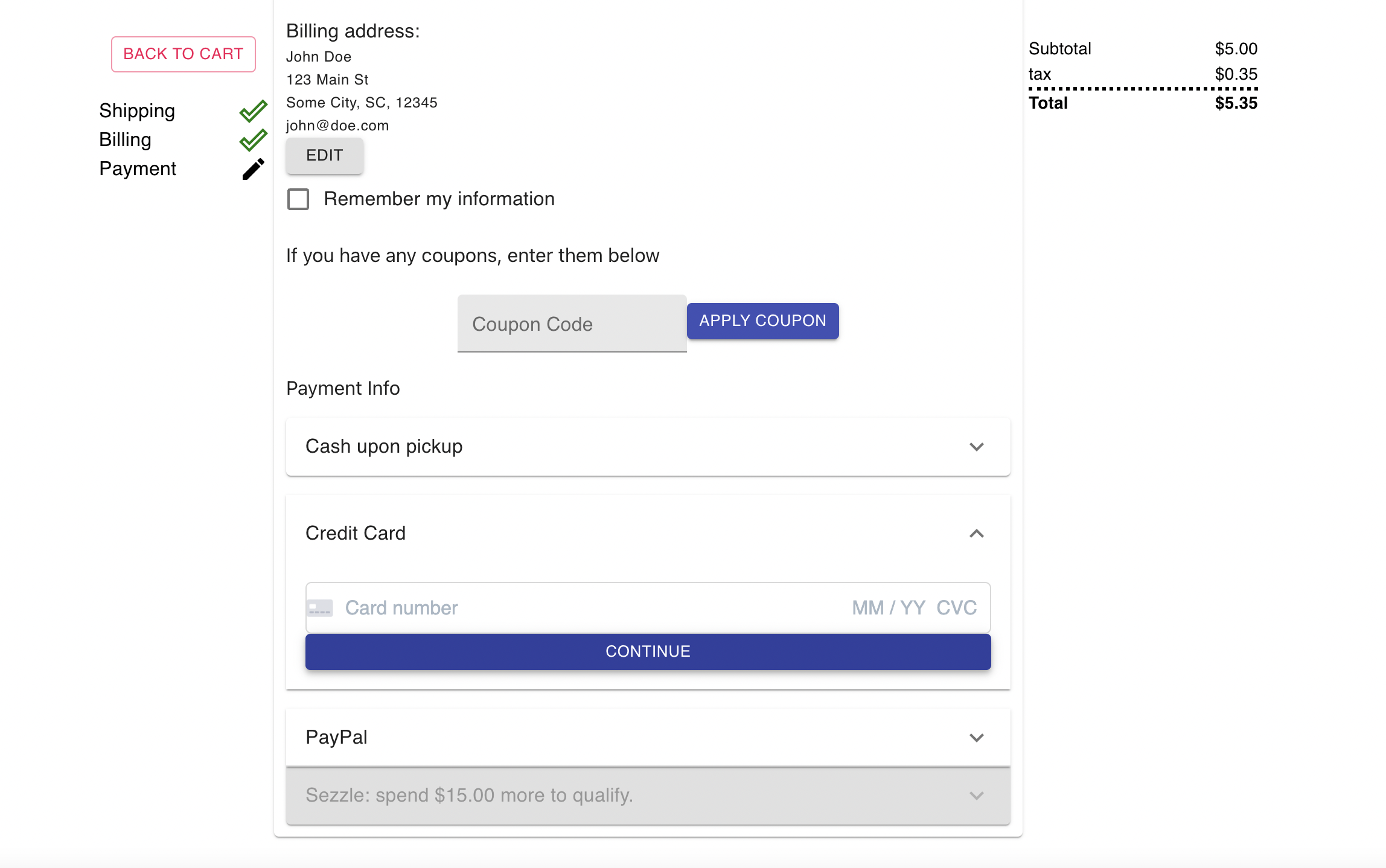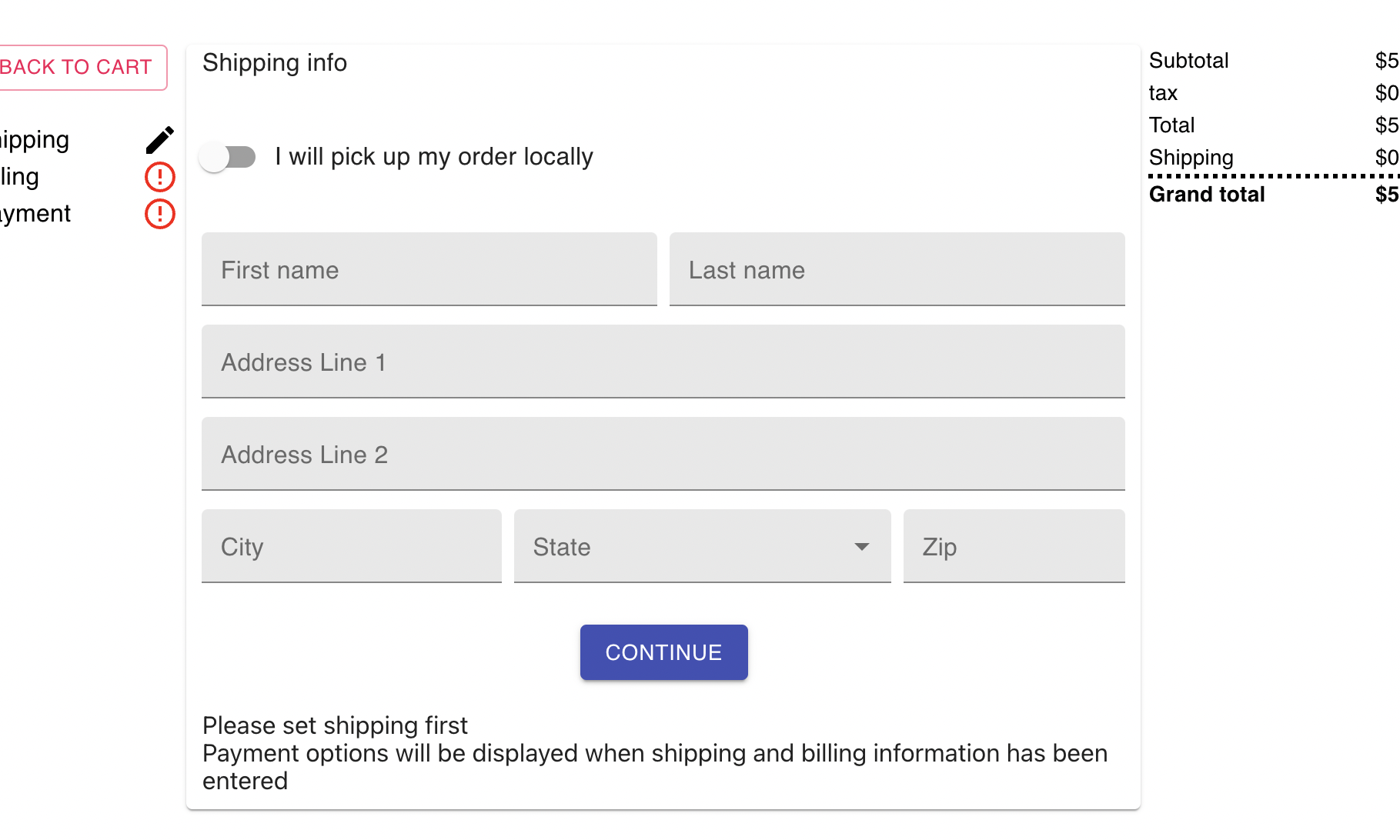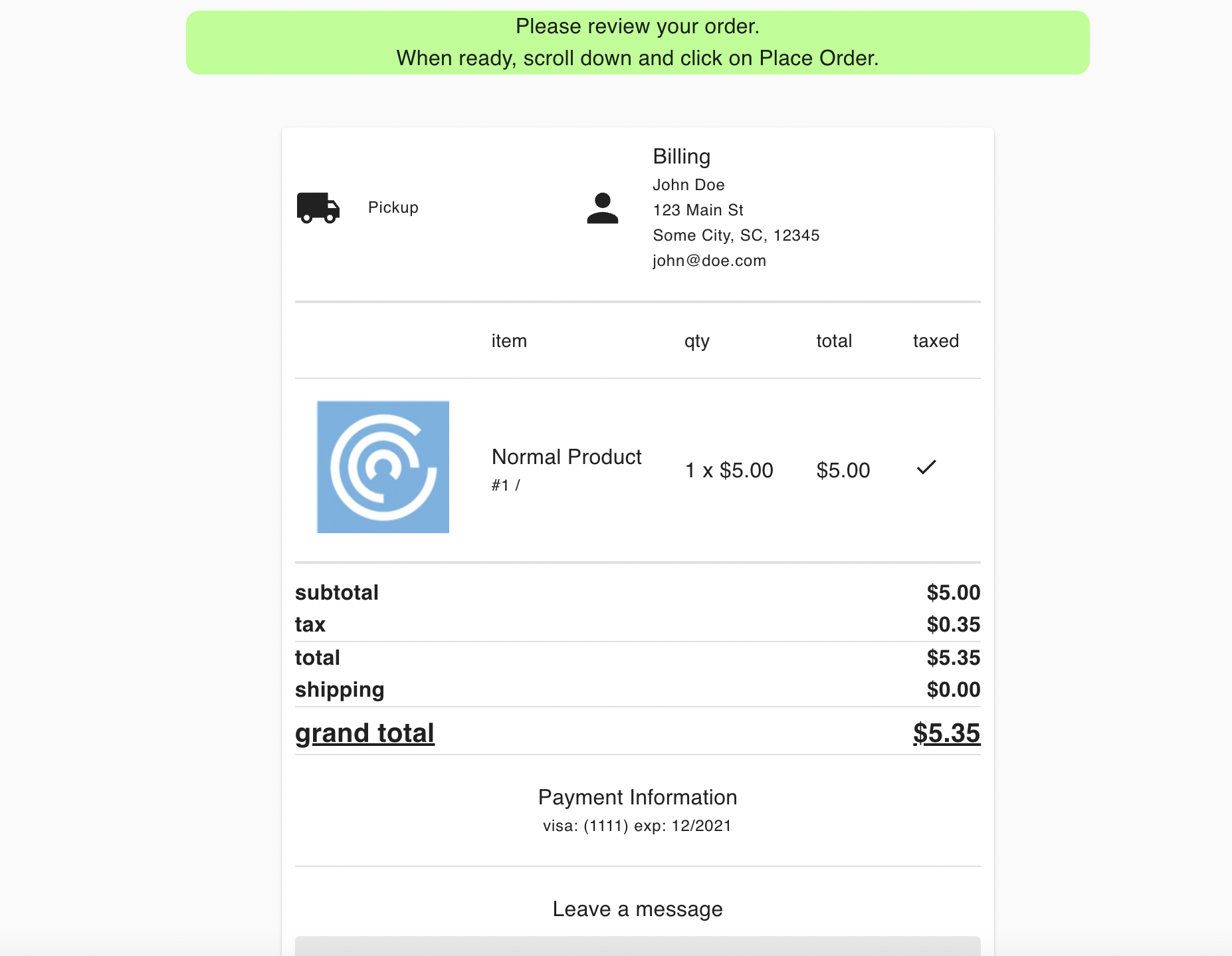 One Set of Shipping Rules
Shipping fee rules are now applicable for every aspect where shipping is used. Your customer checkout, creating a basket or invoice, or when creating a manual order.
Of course, shipping rules can now also be configured to work based on weight.

When a basket or invoice uses an automatic shipping rule and an item is added or removed, a new shipping fee is automatically calculated based on your rules.
Improved import UI
Reworked importing interface with improved error handling. Encoding issue in your .csv or something wrong with the headers? An appropriate error message will be displayed, including basic steps to get help.
What is this option?
Individual descriptions are available for any one option that can be enabled during import. A simply click on the question mark next to an option will display a detailed description of what it is and how it works.
Help is here!
Need a quick, but detailed, refresher on how the importer works? Help is literally one click away. A new dedicated help button opens a dialog containing all the ins and outs of the import.
Auto-update
Import progress now automatically updates for you. No need to click a refresh button anymore.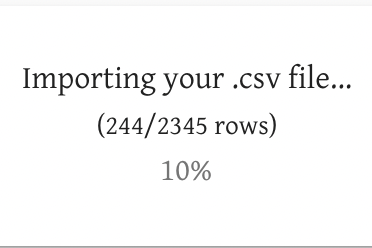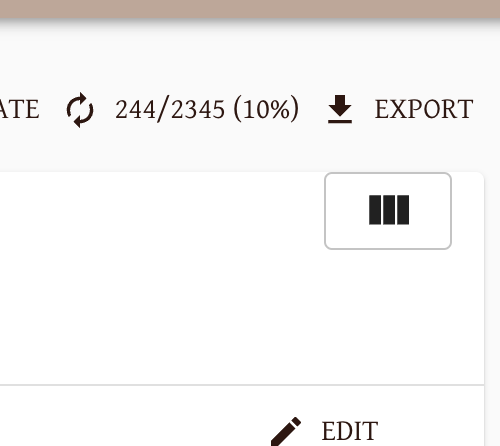 Item Variations
Products will have the option to have many different variations. This is especially useful for clothing shops where you can now have one product that has variations for different sizes, colors, or materials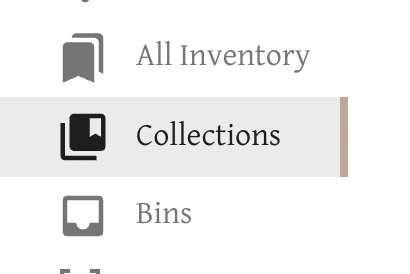 Collections
You'll be able to assign items to multiple manual collections, which can be used to filter items on your website. Automatic collections can also be created. These collections will automatically move items in and out depending on your requirements. For example, a collection could be created to display recently added items.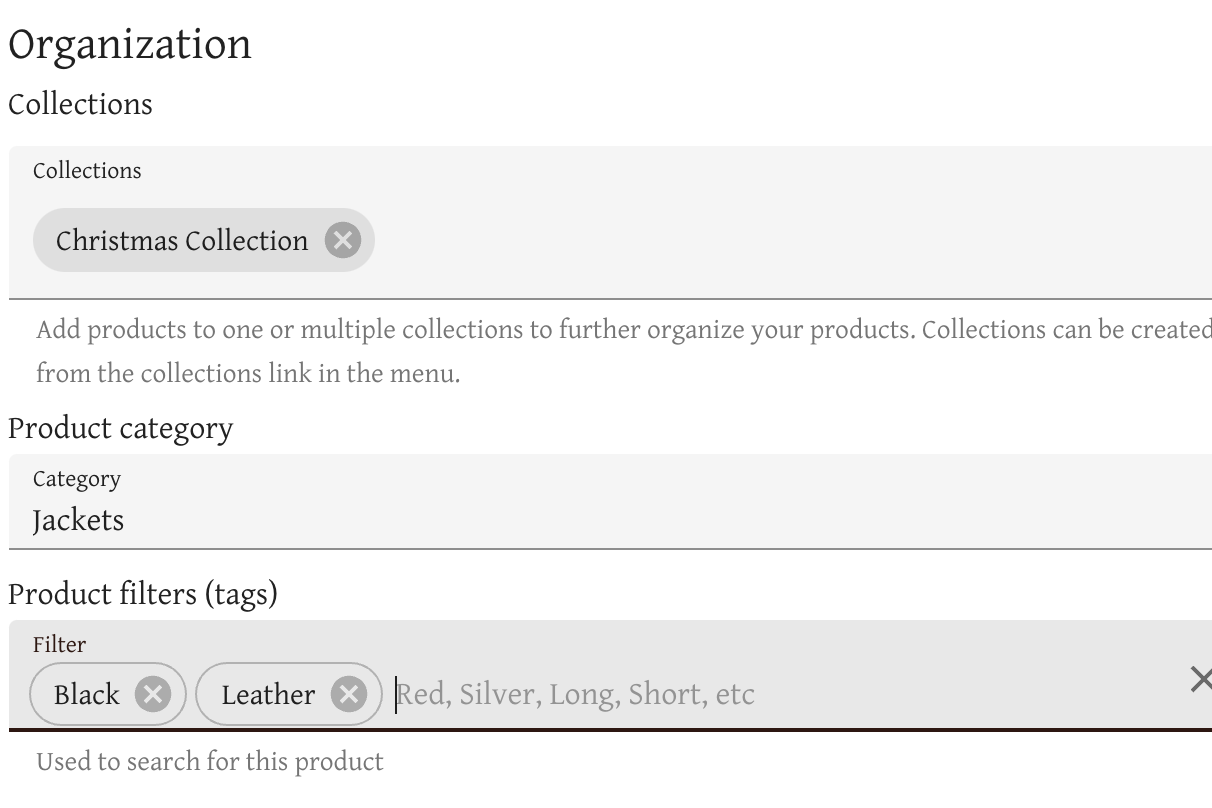 Multiple Filters
Products will be able to have multiple filters to help you organize better.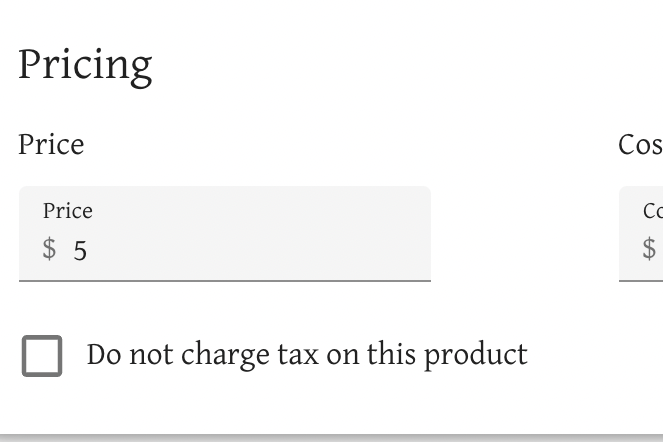 Per Item Tax
You will now be able to individually enable or disabled taxes for your products.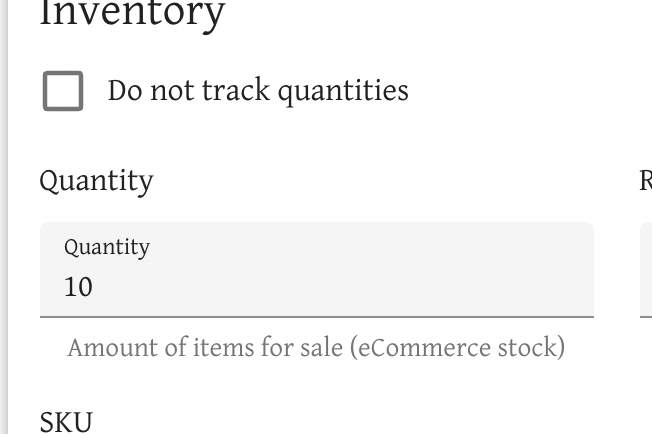 No Quantity Products
No quantity products are products that do not have any stock. This is great for virtual products or products that are always available.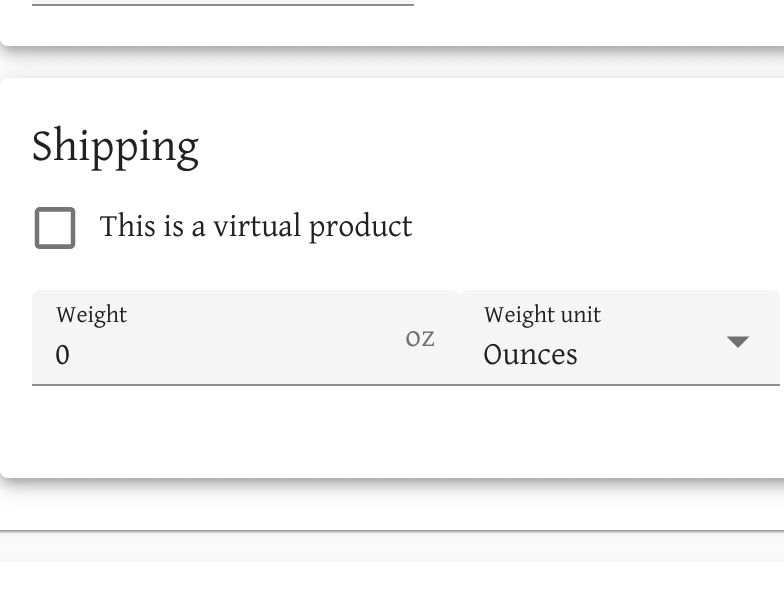 Product Weights
You can now keep track of the weight of your products.
Multiple users, fine-tuned permissions
One of the biggest additions, other than item variations, is the option to have multiple users for a given account. Not only will you be able to create additional user accounts, you'll also be able to carefully set their permissions for any given section. Below are just a few of the many possible options.
Accountant
Reporting: create/read

Accountant will only have access to the financial report section of your account.
Partner
Customers, Inventory, Expenses, etc: all

Give your partner create, read, edit, or delete access to all relevant sections.
New Inventory Aid
Inventory: create/read/edit

Give an aid only the access they need to help add new inventory, while keeping other areas secure.